TRANSLATION SERVICE
SERVICE DE TRADUCTION
SERVICIO DE TRADUCCION
ΥΠΗΡΕΣΙΑ ΜΕΤΑΦΡΑΣΗΣ
翻译服务
翻訳サービス
번역 서비스
БЮРО ПЕРЕВОДОВ
ÜBERSETZUNGSDIENST
خدمة الترجمة
שירות תרגום
SERVIZIO DI TRADUZIONE

ORDER TRANSLATIONS ONLINE: 3 EASY STEPS
1. YOU ORDER
2. WE TRANSLATE
3. YOU RECEIVE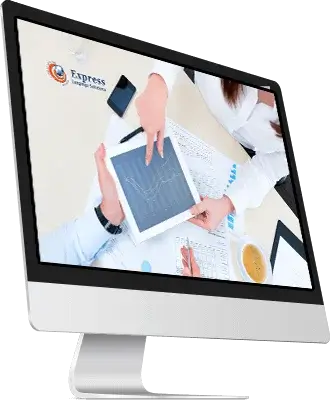 SATISFACTION GUARANTEED
FAST ORDER TRANSLATION ONLINE:
1

You order

2

We translate

3

You receive
To achieve exceptional quality translations, we follow our Quality Excellence Process, which includes the following steps: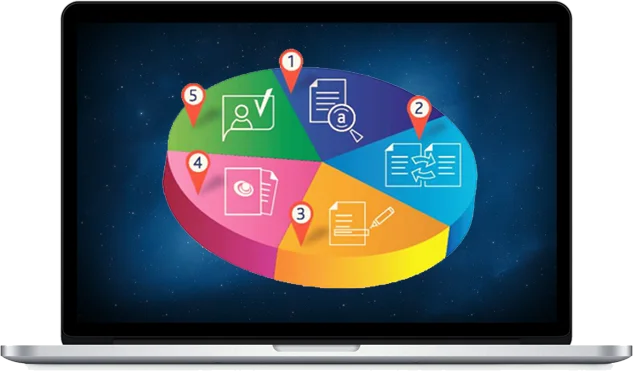 Scope Definition of Project with Client
At this stage we discuss with the client the entire scope of the project. The idea is to help the project manager and experts to understand the objectives and the content of what needs to be translated having invaluable parts of the project eliminated. For the duration of the project, you will be assigned a project manager, who will  provide assistance  with your needs, changes in scope, keeping the project on time and within budget.

Editing and Validation
Translation doesn't complete the job. After translation, the project is reviewed by a professional editor and then proof reader who makes sure that the quality meets requirements of translation guidelines.

Delivery
Once completed, the project is safely delivered to the client.

Customer Feedback
Feedback is obtained from the client to track customer satisfaction with the job.

Translation
Our translators are native speakers of target languages with proven professional experience in translation, editing, linguistics and proofreading. This ensures their immaculate  performance and qualifies them as professionals with the skills and expertise in the particular field or industry of the project of discussion.
Order Translation Online
Thanks to our wide variety of language combinations, we can even offer you translations in exotic languages. We are your online translation agency for a professional translation service.
 Please find below useful links
Express Language Solutions — quality translation in New York
New York speaks different languages. Many residents of this city maintain business and personal contacts with foreign partners. Language barrier often becomes an obstacle lying on the path to understanding. A couple dozens of standard phrases are enough to keep up an everyday conversation, but translation of official documents, agreements, technical manuals and other official papers require accuracy and professional skills. Different spheres of life and business require special terminology and even professional buzzwords. Express Language Solutions offers translation services in NYC adhering to high quality of standards. We work with native speakers that have experience in specific industries. We provide of the highest possible quality translation services in New York, performed by native speaker translators with working experience in the related field.
If you are looking for a professional translation services in New York City, you are at the right place. We work with the most widely spoken languages: Spanish, French, German, Italian, Russian, Arabic, Hebrew, Chinese, Japanese, Korean, Portuguese and other languages spoken in the North and Latin America, the Middle East, Europe and Asia.
Personal documents translation
Technical translation
Legal translation
Medical translation
Academic texts translation
Economic and statistical data translation
Social and political documents translation
Audio/video transcription
Privacy comes first
Express Language Solutions cooperates with business and we respect their privacy. Your trust is very important to us. For that reason we guarantee strict confidentiality of all the translations we perform.
Quality and fast translations
We offer high-quality translations in New York and other United States of America to the clients who know the value of their time. Express Language Solutions works without any intermediaries and delivers translations in the shortest possible time, often ahead of schedule. If you are lack of time or don't want to wait long, visit our office right away and order your translations in Brooklyn. We arrange an individual meeting with each client to discuss all the details. Translation rate depends on its volume and turnaround time.
Express Language Solutions closely cooperates with certified translators to provide quality translations at the most reasonable price. The key principles of our work are promptness, accuracy and confidentiality. While working on each project, we always stay in touch with our clients and take into account their wishes and corrections.
As soon as the translation is completed, our professional proof-readers review it and send to the client for approval. The final result has to meet all the requirements of our client, since only after that the work is considered to be done. Visit the webpage Services for more information.
Contact us now and we start translating your project today.