Express Language Solutions is a leading language service provider that understands the crucial significance of precise and reliable clinical trial translation. Our expertise lies in delivering comprehensive language solutions tailored specifically to meet the needs of the pharmaceutical and medical research industries. With a firm commitment to precision, confidentiality, and timely delivery, we have earned the trust of numerous organizations involved in clinical trials worldwide.
Understanding Clinical Trial Translation
Clinical trial translation involves the meticulous conversion of various documents, such as informed consent forms, protocols, patient questionnaires, regulatory documents, and adverse event reports, from one language to another. This process requires not only language proficiency but also expertise in the subject matter to ensure that the original content's integrity and meaning are preserved. We specialize in this highly specialized field, ensuring accurate information transfer across different languages and cultures.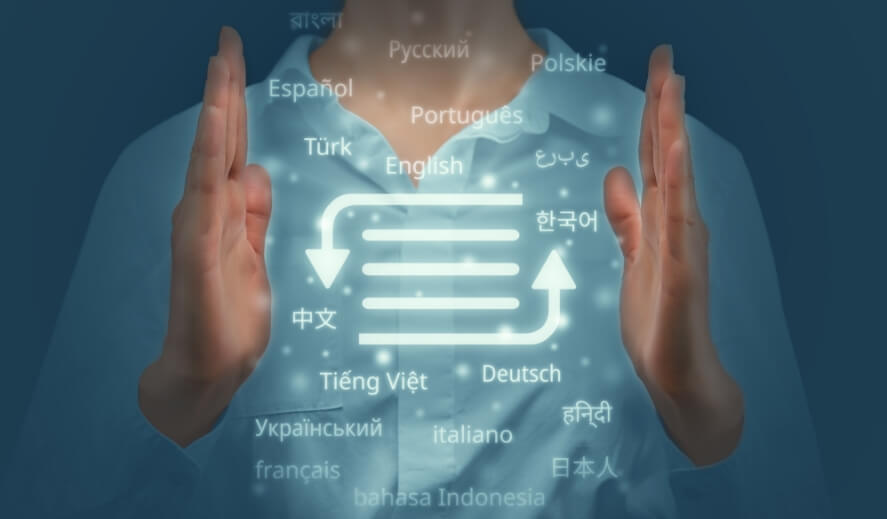 Benefits of Using Clinical Trial Translation Services
Accurate and Consistent Communication:
By employing professional clinical trial translation services, you can ensure precise translations, thereby maintaining consistency across multiple languages. This guarantees that all trial participants, regardless of their language background, can fully comprehend and engage in the trial process.
Regulatory Compliance:
International clinical trials often involve the submission of documents to regulatory authorities. Accurate translation of these documents is vital to comply with local regulations and guidelines. Our translation specialists are well-versed in the specific requirements of regulatory bodies worldwide, ensuring full compliance with all necessary standards.
Enhanced Participant Recruitment:
Translation services broaden the reach of clinical trials by making them accessible to diverse language communities. Translated materials attract potential participants from different linguistic backgrounds, facilitating broader recruitment and ensuring the inclusion of a more representative population.
Streamlined Multinational Collaboration:
In today's globalized world, successful clinical trials often require collaboration among multinational teams. Effective communication and collaboration across international borders are enabled by our translation services, breaking down language barriers and fostering seamless cooperation among researchers, investigators, and sponsors.
Mitigation of Legal Risks:
Accurate translation of legal documents and informed consent forms is crucial to minimizing legal risks associated with clinical trials. Our experienced translators ensure that all legal terms and requirements are accurately translated, reducing the potential for misunderstandings and legal complications.
How Our Clinical Trial Translation Specialists Can Help
At Express Language Solutions, we have a dedicated team of highly skilled and experienced clinical trial translation specialists ready to provide exceptional services to our clients. Here's how our experts can assist you:

Language Expertise
Our translators possess fluency in a wide range of languages and possess a deep understanding of both the source and target languages. We have knowledge of clinical trials, medical research, and pharmaceutical terminology, ensuring accurate and contextually appropriate translations.

Cultural Sensitivity
We acknowledge the importance of cultural nuances in clinical trial translation. Our specialists are well-versed in the cultural aspects of different target languages, ensuring that translated materials are culturally sensitive and resonate with the intended audience.

Quality Assurance
To ensure the accuracy and consistency of our translations, we have implemented a rigorous quality assurance process. Our team follows industry-standard best practices, including comprehensive proofreading, editing, and review procedures, to deliver translations of the highest quality.

Confidentiality and Data Security
We understand the sensitive nature of clinical trial documents and prioritize strict confidentiality protocols. Our translation specialists are bound by confidentiality agreements, and our secure systems ensure the protection of your data throughout the translation process.
Why Choose Express Language Solutions?
We understand the time sensitivity of clinical trial translation. Our team is committed to delivering translations within agreed-upon deadlines, ensuring that your trial progresses smoothly and without delays. With years of experience in the language services industry, Express Language Solutions has developed specialized expertise in clinical trial translation. We have a deep understanding of the unique challenges and requirements of this field, enabling us to deliver accurate and reliable translations that adhere to industry standards.
For more information about our clinical trial translation services, do not hesitate to contact us or submit your document for a free quote.