The team at Express Language Solutions understands the importance of accurate and reliable certified translations for USCIS (United States Citizenship and Immigration Services) applications. Navigating the legal requirements and documentation for immigration processes can be complex, and having the right translations is crucial for a smooth and successful application.
Understanding Certified Translation for USCIS
Certified translation for USCIS involves translating legal documents from one language to another with an accompanying certification statement. These translations are necessary for individuals submitting foreign-language documents as part of their immigration applications or supporting evidence. The certification statement affirms that the translation is accurate and complete to the best of the translator's knowledge and abilities.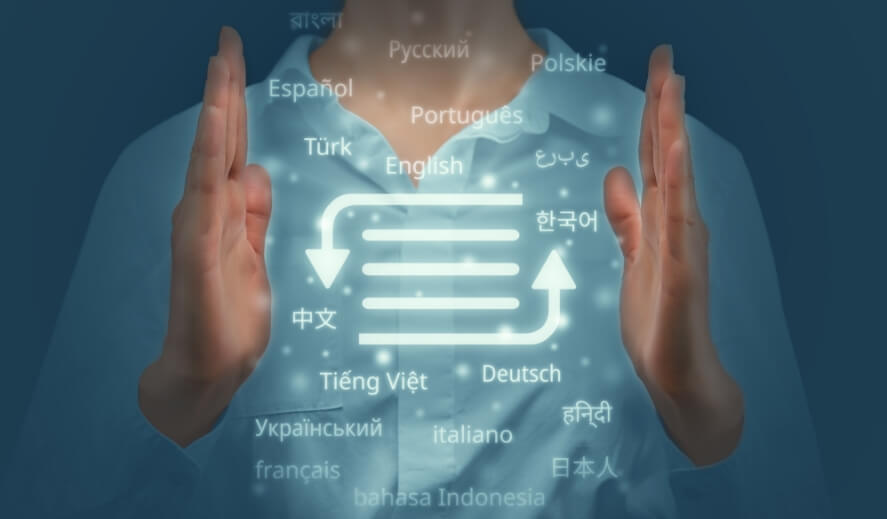 Benefits of Using Certified Translation for USCIS
When applying for immigration benefits, precision and attention to detail are paramount. Using certified translation services for USCIS offers several significant advantages:
Acceptance Assurance
Our certified translations adhere to USCIS requirements, ensuring your documents are more likely to be accepted without delays or rejections.
Accuracy and Quality
Our expert translators meticulously translate your legal documents, maintaining the integrity and accuracy of the original content.
Compliance with USCIS Guidelines
Certified translations provided by Express Language Solutions comply with USCIS guidelines, including the necessary certification statement.
Confidentiality
We prioritize the confidentiality of your sensitive information, ensuring that your documents remain secure throughout the translation process.
Fast Turnaround Times
We understand the urgency of USCIS applications and strive to deliver prompt and efficient translation services to meet your timelines.
Language Diversity
Our team covers a wide range of languages, allowing us to cater to the diverse linguistic needs of our clients.
How Our Certified Translation for USCIS Can Help
At Express Language Solutions, our team of certified translators specializes in handling USCIS-related translations with precision and expertise. We offer a comprehensive range of services to assist you in your immigration journey:

Document Translation
We accurately translate a variety of legal documents, birth certificates, marriage certificates, academic transcripts, employment records, and more.

Certification Statement
Our translators provide the necessary certification statement, attesting to the accuracy of the translations.

Notarization Services
In some cases, notarization might be required for additional verification. We offer notarization services to further authenticate your translated documents.

Rush Services
For urgent USCIS applications, we provide expedited services without compromising the quality and accuracy of the translations.

Client Support
Our dedicated customer support team is always available to address your inquiries and provide updates on the status of your translations.
Why Choose Express Language Solutions?
As a leading translation service provider, Express Language Solutions offers several unique selling points and capabilities that set us apart:
Expertise in USCIS Requirements: Our team is well-versed in USCIS guidelines and requirements, ensuring that your translations align perfectly with their standards.
Industry Experience: With years of experience in the translation industry, we have successfully assisted numerous clients with their USCIS applications.
Qualified Translators: Our certified translators are not only proficient in language but also possess expertise in legal terminology, ensuring accurate and contextually appropriate translations.
Quality Assurance: We have stringent quality control measures in place, guaranteeing that every translation undergoes thorough checks before delivery.
Client-Centric Approach: At Express Language Solutions, we prioritize customer satisfaction, and our services are tailored to meet your specific needs and requirements.
Choosing Express Language Solutions for your certified translation needs ensures a seamless and efficient USCIS application process, allowing you to focus on your immigration journey with confidence.
For more information about our certified translation for USCIS, do not hesitate to contact us or submit your document for a free quote.