At Express Language Solutions, we take pride in being your premier destination for multilingual voice-over services. In today's interconnected world, effective communication holds the utmost importance for businesses and individuals. Multilingual voice-over serves as a potent tool to convey messages and content to diverse audiences, breaking language barriers and fostering greater engagement.
Understanding Multilingual Voice-Over
Multilingual voice-over is the process of recording and synchronizing audio content in multiple languages with the original video or presentation. It is a popular technique used in various industries, including entertainment, e-learning, marketing, and corporate communications. By providing voice-overs in different languages, you can effectively reach global audiences and ensure that your message resonates with individuals regardless of their native tongue.
Multilingual voice-overs go beyond mere translation; they encompass the art of conveying emotions, cultural nuances, and vocal expressions, making the content relatable and compelling to each target audience. This form of communication significantly enhances user experience and contributes to the success of multimedia projects.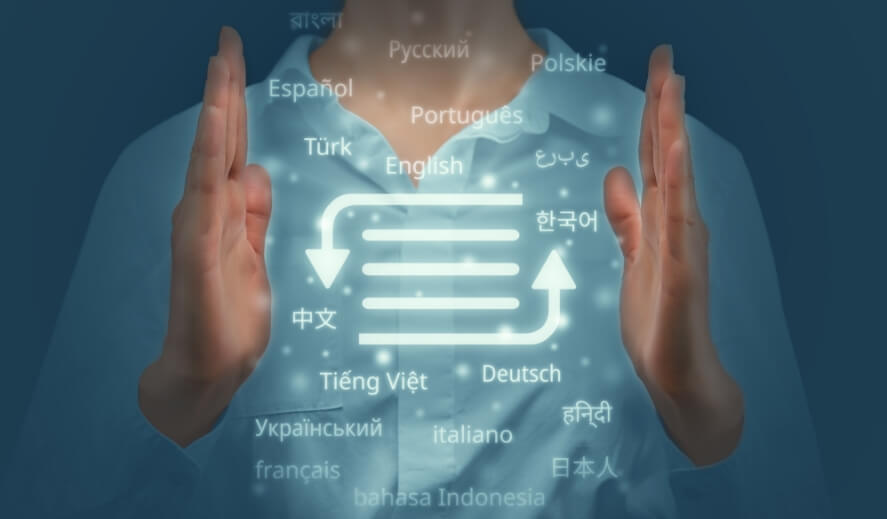 Benefits of Using Multilingual Voice-Over Services
Utilizing our textbook translation services opens the door to numerous advantages, enriching the learning experience and fostering global knowledge exchange:
Wider Audience Reach
By offering content in multiple languages, you can expand your reach to global markets, tapping into new demographics and untapped opportunities.
Enhanced User Engagement
Multilingual voice-overs create a personalized experience for users, increasing their interest and attentiveness to the content.
Cultural Sensitivity
Expertly crafted voice-overs take cultural nuances into account, ensuring that the message is well-received and respected by diverse audiences.
Improved Comprehension
Delivering content in the audience's native language reduces language barriers and enhances the understanding of complex topics.
Brand Credibility
High-quality voice-overs add professionalism and credibility to your brand, leaving a lasting impression on your audience.
How Our Multilingual Voice-Over Specialists Can Help
At Express Language Solutions, we take pride in offering top-notch multilingual voice-over services tailored to your specific needs. Our comprehensive range of solutions includes:

Vast Language Support
We provide voice-overs in a wide array of languages, enabling you to cater to audiences around the globe.

Experienced Voice Talents
Our team of skilled voice-over artists possesses the expertise to deliver compelling performances that align with the tone and style of your project .

Industry-Specific Expertise
Our voice-over specialists are experienced in various industries, ensuring that your content is delivered with the appropriate context and terminology.

Quality Control
We employ a rigorous quality assurance process to guarantee the accuracy and clarity of each voice-over recording.

Customized Solutions
We understand that each project is unique. Our team works closely with you to tailor the voice-over to suit your specific requirements.
Why Choose Express Language Solutions?
When it comes to multilingual voice-over, Express Language Solutions stands out as a reliable and proficient service provider:
Years of Experience: With extensive experience in the language industry, we have a deep understanding of voice-over techniques and best practices.
Client-Centric Approach: Your satisfaction is our priority. We work collaboratively with you to ensure that your vision is brought to life through our voice-over services.
Competitive Pricing: We offer transparent and competitive pricing, providing you with cost-effective solutions without compromising the quality.
Fast Turnaround: We appreciate the importance of timely delivery. Our efficient team ensures that your voice-over project is completed within the agreed timeframe.
Confidentiality: We prioritize the security and confidentiality of your content, adhering to strict data protection measures.
Elevate your multimedia projects with Express Language Solutions' multilingual voice-over services that captivate and inspire audiences worldwide.
For more information about our multilingual voice-over services, do not hesitate to contact us or submit your document for a free quote.