Coming Soon
At Express Language Solutions, we are your trusted ally for on demand translation services. In today's dynamic world, businesses and individuals frequently encounter urgent translation needs. On demand translation provides a swift and efficient solution, allowing you to overcome language barriers and seize opportunities in real-time.
Understanding On Demand Translation
On demand translation refers to the prompt and responsive translation services that cater to urgent and time-sensitive requests. Whether it's a last-minute business meeting, an important document, or a sudden need to communicate with international clients, on demand translation ensures quick and accurate translations, enabling seamless global interactions.
In today's interconnected world, real-time communication is paramount for businesses to stay competitive and adaptable. On demand translation offers the flexibility and agility required to navigate the complexities of an ever-changing global landscape.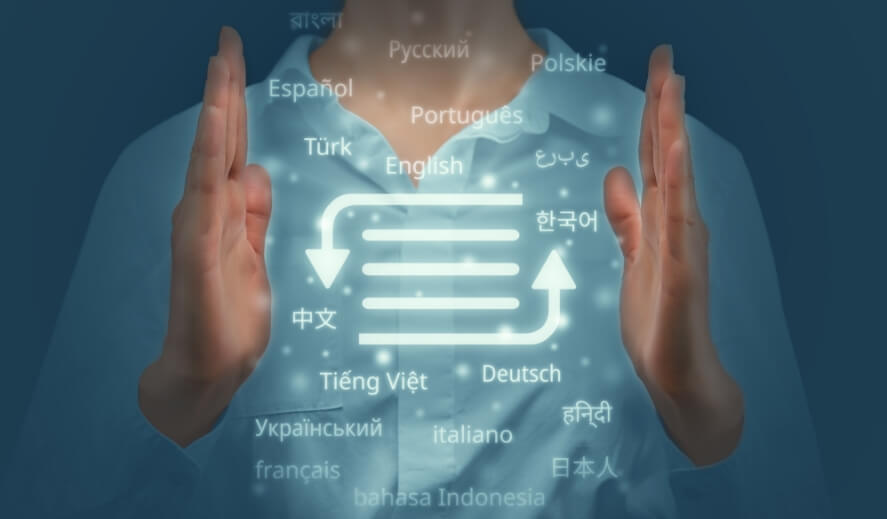 Benefits of Using On Demand Translation Services
When it comes to effective global communication, on demand translation services offer unparalleled advantages. These include:
Rapid Response
On demand translation services provide quick turnaround times, ensuring that you can communicate with international partners, clients, and customers without delay.
Seize Opportunities
With the ability to translate at a moment's notice, you can seize unexpected business opportunities and respond to emerging market demands promptly.
Global Collaboration
On demand translation facilitates seamless collaboration between international teams, breaking down language barriers and fostering effective communication.
Enhanced Customer Experience
Providing information in a customer's native language boosts customer satisfaction, increasing loyalty and trust in your brand.
Confidentiality and Security
Reputable on demand translation providers prioritize data security and confidentiality, safeguarding sensitive information in the translation process.
How Our On Demand Translation Specialists Can Help
At Express Language Solutions, we are dedicated to delivering efficient and reliable on demand translation services. Our team is equipped to handle your immediate translation needs with expertise and precision. Our offerings include:

24/7 Availability
Our services are available round the clock, ensuring that you can access translations whenever the need arises, regardless of time zones.

Experienced Linguists
Our team skillfully translates academic textbooks for college and university courses, supporting higher education in diverse linguistic contexts.

Diverse Language Support
We cater to a wide range of languages, enabling you to communicate effectively with global audiences.

Specialized Fields
Our experts possess in-depth knowledge in various industries, allowing us to handle specialized documents and materials with proficiency.

Streamlined Process
Our efficient workflow ensures that urgent translations are promptly completed without sacrificing accuracy or attention to detail.
Why Choose Express Language Solutions?
When it comes to on demand translation, Express Language Solutions stands out as a premier service provider:
Reliability: We are committed to delivering translations promptly and consistently, providing you with the peace of mind to meet your deadlines.
Client-Centric Approach: Your satisfaction is our priority. We understand your unique needs and tailor our services accordingly.
Transparent Pricing: Our pricing is competitive and transparent, with no hidden costs, ensuring that you receive value for your investment.
Advanced Technology: We leverage cutting-edge translation tools and technologies to streamline the process and maintain quality standards.
Global Reach: With a wide network of linguists worldwide, we have the capacity to support your international translation requirements.
For more information about our on demand translation services, do not hesitate to contact us or submit your document for a free quote.