Coming Soon
At Express Language Solutions, we take pride in offering reliable and efficient onsite translation services to meet your language needs. Onsite translation involves having our experienced linguists present at your location to provide real-time language solutions.
Understanding Onsite Translation
Onsite translation is a specialized service that brings language experts directly to your location. This face-to-face approach allows for seamless communication and immediate translation in various settings, such as business meetings, conferences, legal proceedings, medical appointments, and more. By having our skilled translators onsite, you can overcome language barriers and ensure clear and accurate communication with all parties involved.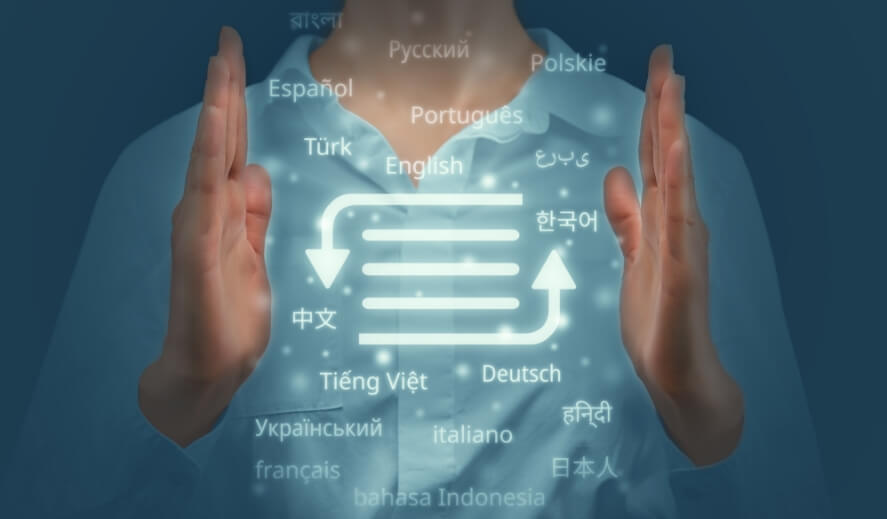 Benefits of Using Onsite Translation Services
Choosing onsite translation services from Express Language Solutions offers numerous advantages:
Real-Time Communication
Onsite translators facilitate instant communication between parties, eliminating misunderstandings and promoting effective interactions.
Cultural Sensitivity
Our language specialists are not only fluent in the target language but also familiar with cultural nuances, ensuring culturally sensitive and appropriate translations.
Accurate Interpretation
Onsite translators possess the expertise to interpret complex terminologies and technical jargon accurately, maintaining the integrity of the message.
Confidentiality
We prioritize the confidentiality of your sensitive information during onsite translation, providing you with peace of mind.
Adaptability
Our team can adapt to diverse settings, whether it's a legal environment, a medical facility, or a corporate boardroom, ensuring seamless communication in any context.
How Our Onsite Translation Specialists Can Help
At Express Language Solutions, our onsite translation specialists are committed to facilitating smooth and effective communication for your specific requirements:

Business and Legal Settings
Our skilled linguists excel in providing onsite translation services for business meetings, negotiations, legal depositions, court hearings, and more.

Medical and Healthcare
We offer onsite translation for medical appointments, hospital consultations, and interactions with non-English speaking patients to enhance patient care.

Conference Interpretation
Our interpreters are well-versed in various industries, making them ideal for conferences, seminars, and international events.

Multilingual Events
We can support multilingual events and functions, ensuring all attendees have equal access to information.
Why Choose Express Language Solutions?
Express Language Solutions stands out as a leading provider of onsite translation services, offering the following unique selling points and capabilities:
Expert Team: Our onsite translation specialists are not only language experts but also possess industry-specific knowledge, ensuring accurate and contextually relevant translations.
Quick Response Time: We understand the urgency of your language needs and respond promptly, providing timely onsite translation services.
Global Reach: With our extensive network of skilled linguists, we can provide onsite translation services across different regions and time zones.
Customized Solutions: We tailor our onsite translation services to meet your specific requirements, ensuring a seamless and personalized experience.
Quality Assurance: Our stringent quality control measures ensure that every onsite translation adheres to the highest standards of accuracy and professionalism.
When you choose Express Language Solutions for your onsite translation needs, you are partnering with a trusted language service provider that is committed to bridging language gaps and facilitating effective communication.
For more information about our onsite translation services, do not hesitate to contact us or submit your document for a free quote.